Lamborghini Rental
in Los angeles
Experience The Luxurious Driving Tours In Lamborghini To Beverly Hills.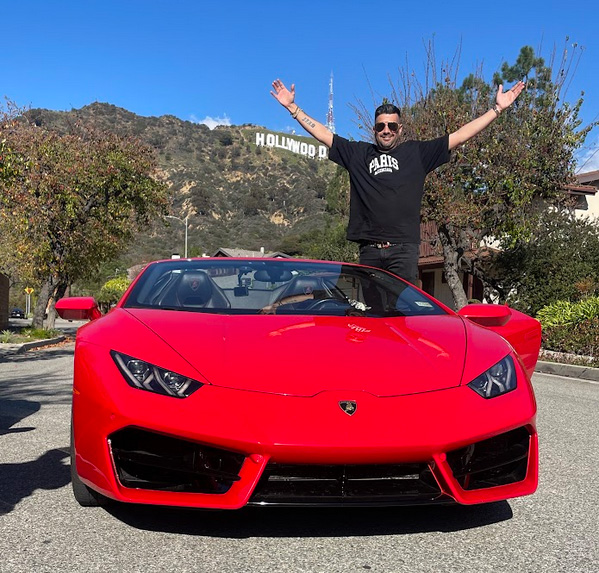 Experience Lamborghini Beneath Your Fingertip.
When it comes to experiencing the most luxurious sports car, nothing can beat the royalty of Lamborghini. With our driving tours in Lamborghini, we make you experience the best-in-class driving experience. Our services are the most elegant mode to unleash your dream of driving and experiencing the opulent automotive adventure Via a Lamborghini car. 
Our driving tours in Lamborghini options for various destinations offer you to be a part of luxury. With no pre-deposit option, cruise down Beverly Hills at the wheel of a Lamborghini with our multiple tour durations, i.e., from a quick 20 minutes to an exhilarating hour, is best customized to offer an exciting driving experience to an individual. Our customers get the best opportunity to speed up and create a statement in front of the world. In the meantime, our cars are well-designed to grant you an impeccable automotive experience for a lifetime.
We believe age should not hinder your desire to control one of the most exotic sports car steering. We let you experience the best ride of adulthood and ride it like a star at the age of 21. We encourage the participation of youth in automobiles from an early age. Additionally, we offer you the option to have the best company to experience the tour at its best in the form of a copilot. 
Our Lamborghini rental services in Los Angeles offer an impeccable experience of being chauffeured in the most luxurious car. Our top-notch car offers an unforgettable escapade of a power surge, elite handling, and an impressive look. Also, we let you sit back and enjoy the Lamborghini's breathtaking interiors, immerse yourself in the surroundings, and experience the royalty of this Italian model.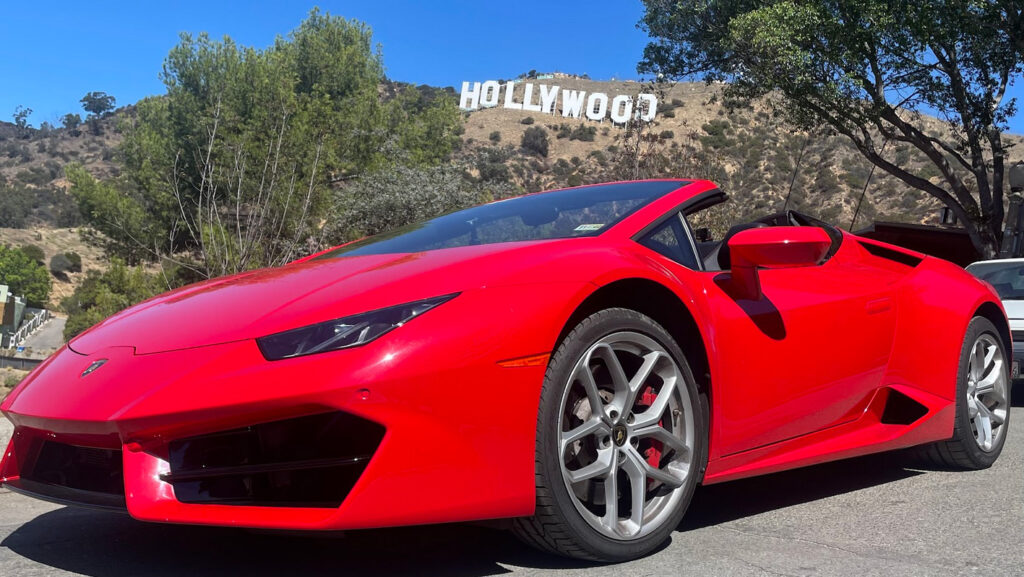 A Gift To Cherish For A Lifetime.
Gift Your Loved Ones With An Unforgettable and Luxurious Italian Car Experience To Hollywood Sign.
Relive The Experience Of Your Dream To Drive A Lamborghini.
Get the high-resolution video of your Lamborghini tour at an affordable price. The video contains your unforgettable experience with the essence of luxury, style and speed. So what are you waiting for? Dive into the world of royalty, opulence and automotive excellence.