Sightseeing Tour
in Los angeles
Enjoy The Best Sights Of LA
Ride Like A Star offers the most exotic and luxurious sightseeing tours in Los Angeles. We cover all the famous sights and locations in our versatile sightseeing packages. Add a touch of luxury and opulence to your LA trip with the combo tour packages offering a 30 min luxury ride. We assure you the best 3 hours in LA in which you will experience the charm of the tinsel town closely with optimum comfort.
We will take you through all the prime spots of LA including The Beverly Hills neighborhood, Greystone Mansion, Playboy Mansion, Michael Jackson's house, American Film Academy, Walk-Of-Fame, and much more. With us, you can take super close pictures with the most famous Hollywood and the Beverly Hills sign. We will make you explore the city inside out while capturing memorable photos and videos.
So, grab your cameras and join us on the memorable trip of exciting amazement. Choose from our wide range of packages for sightseeing tours in Los Angeles, like Sightseeing Tour Hollywood, Sightseeing Tour Beverly Hills, Hop on- Hop off Tours, Bus Tours, Open-air Tours, Private LA Tours, LA VIP Tours, and Combo Ferrari Tours to see the best locations of Hollywood and Beverly Hills. Get along with us and experience the charisma and opulence of LA with the most reliable companion.
There is a lot to see in LA like the famous movie locations, theaters, overlook points, architectural masterpieces, and the vibrant Sunset Strip, where only a few sightseeing companies can take you. Ride Like A Star not only takes you to the most unique and hidden spots but also offers you an unforgettable experience of driving or getting driven around in luxury rides and feeling like a star.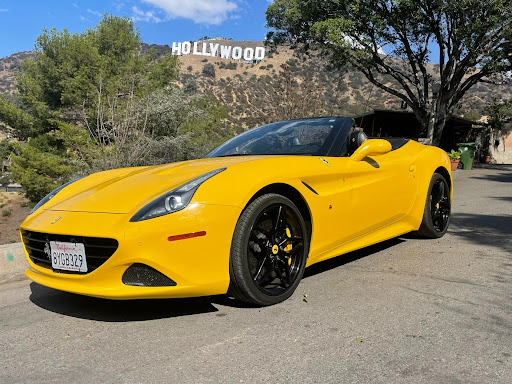 Give The Most Unique Experience To Your Loved Ones
Present your loved ones with a thrilling and splendid supercar riding experience on the streets of LA
BUY THE VIDEO RECORDING OF YOUR LUXURY DRIVING EXPERIENCE
Relive the most special and memorable moments of your sightseeing tour in Los Angeles by purchasing the recorded video of your trip for not more than $30. Ask your tour guide for the high-quality video recorded with a GoPro at the end of the trip to make the memories last forever.